Counsellor blog and social media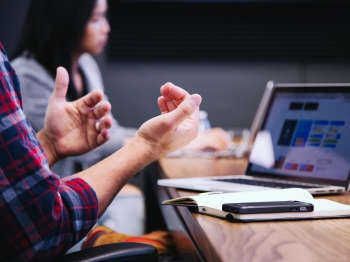 Get comfortable with info on gambling-related issues at your own pace. Counsellor Sam, videos and social media channels may have the answers you're after.
You'll have access to the latest GambleAware updates, insights and inspiration from Facebook and Instagram. Meet real people and learn powerful strategies on YouTube.
Counsellor Sam's blog
Counsellor Sam's blog is full of timely, practical, thought-provoking posts for anyone who needs support to deal with gambling-related issues – for themselves, for family or friends, for young people or for workmates. She covers some edgy topics.
Follow GambleAware on Facebook and Instagram
Be more gamble aware with our latest posts, insights, videos, campaigns to get you through.
S‌ee what's happening on our Instagram here
Check us out on YouTube
GambleAware's YouTube channel has over 150 videos to explain gambling and its effects, talk you through ways to manage your gambling, and tell you about the assistance available if you or a loved one have issues with gambling. Subscribe now – the library's always growing.