How to identify a client's gambling issues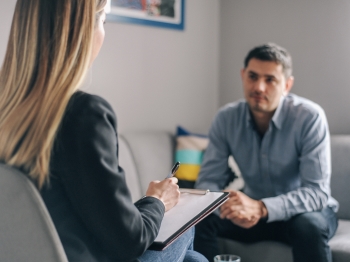 Being able to identify gambling-related issues in a range of non-specialist contexts is essential. Proven screening tools can help the process along.
In health, financial, legal and relationship contexts settings, issues relating to gambling may be masked, especially if a client seeks support to get them through a crisis, such as accommodation, mental health, financial hardship, family and domestic violence or addiction. However, gambling may exist with other issues. Screening clients for gambling problems or gambling may help you start the conversation on bigger issues.
Why routine screening is a smart thing to do
Gambling may be masked by other major concerns – like substance abuse – so it can be difficult to identify harms associated with gambling until significant damage is done. We recommend that you routinely screen clients in crisis for gambling and gambling harm, no matter if you work in a mental health, general practice, justice, housing, child protection and community service setting.
Interested in funding or a grant for a project of your own?