Training for you and your team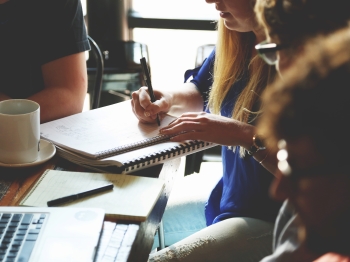 Responsible Conduct of Gambling certification for staff in pubs and clubs with pokies is mandatory. But there are more ways to raise awareness of gambling harm.
We'll run through the top responsible gambling training options for you and all your venue's employees.
Responsible Conduct of Gambling (RCG) training for all staff
If you work in a registered club or pub and you deal with poker machines – say, you pay out winnings, you patrol or service in the gaming room, or you're the Club Secretary – you must complete competency training in the Responsible Conduct of Gambling (RCG). If you haven't done the training, you could be fined. You must do a refresher course every 5 years.
RCG training provides a solid foundation in understanding your role and making a positive contribution to reducing gambling harm. It covers a range of topics, including:
gambling in Australia
gaming in licensed venues
responsible and gambling problems
how to deal with gamblers showing signs of a problem
assistance for gamblers experiencing difficulties
gambling signs and advertising.
The Responsible Conduct of Gambling Course Handbook is a good foundational guide for gambling venues in NSW. It's available to all your staff, anytime.
Training through ClubSAFE
ClubSAFE is a responsible gambling and compliance program operated by ClubsNSW. If your venue is a member of ClubSAFE, you have access to valuable training for your staff.
Multi-Venue Self-Exclusion (MVSE) training
ClubSAFE runs 1-hour training sessions either face to face or over the phone to help staff in pubs and clubs support patrons who want to ban themselves from gambling. The aim is to ensure that self-exclusion is a positive experience.
The training covers:
knowledge, practical experience and best practice
assistance in facilitating a self-exclusion from initial decision to completion
updates on revocation and/or amendments to the ClubSAFE MVSE deed, third party requests and breach procedures.
You'll get insights into the typical behaviours staff may come across in a self-exclusion situation, and learn how the online system works.
Responsible gambling and harm minimisation staff training
ClubSAFE Premium clubs can access more detailed staff training in responsible gambling, such as responsible gambling and harm minimisation staff training:
Level 1 gives floor staff the confidence to provide excellent customer service while following their venue's policies in responding to staff concerns about a patron.
Level 2 assists managers in an assessment of their venue's policies and procedures – not just in compliance with legislation but as a way to aim for best practice through a customer service lens.
Provide your staff with additional training and resources
Your venue has its own processes you need to share with everyone on your team, so you should have your programs to conduct in-house. These may include:
regular in-house training and refreshers on your policies and procedures
training or sharing resources on the signs of risky and problematic gambling behaviour
training on communication skills to support staff in approaching patrons identified as at risk.
Get training updates with eNews
Sign up for monthly updates on news, events and training in GambleAware's monthly eNews.
Interested in funding or a grant for a project of your own?