Facts about gambling in NSW
Over half of NSW adults gamble each year – mainly lotteries, then pokies, scratchies and race betting. So where's the harm? Check out our latest stats.
Most of GambleAware's most recent figures come from the NSW Gambling Survey 2019, a research report commissioned by the NSW Responsible Gaming Fund. It's a hefty document, so we've summarised some of the key findings.
Biggest takeouts of the NSW Gambling Survey 2019
Check out the video to see how how much gambling in NSW has changed since our last gambling survey in 2011. Then download the fact sheets for more detail.
Fact: 1% of all adults in NSW are classified as problem gamblers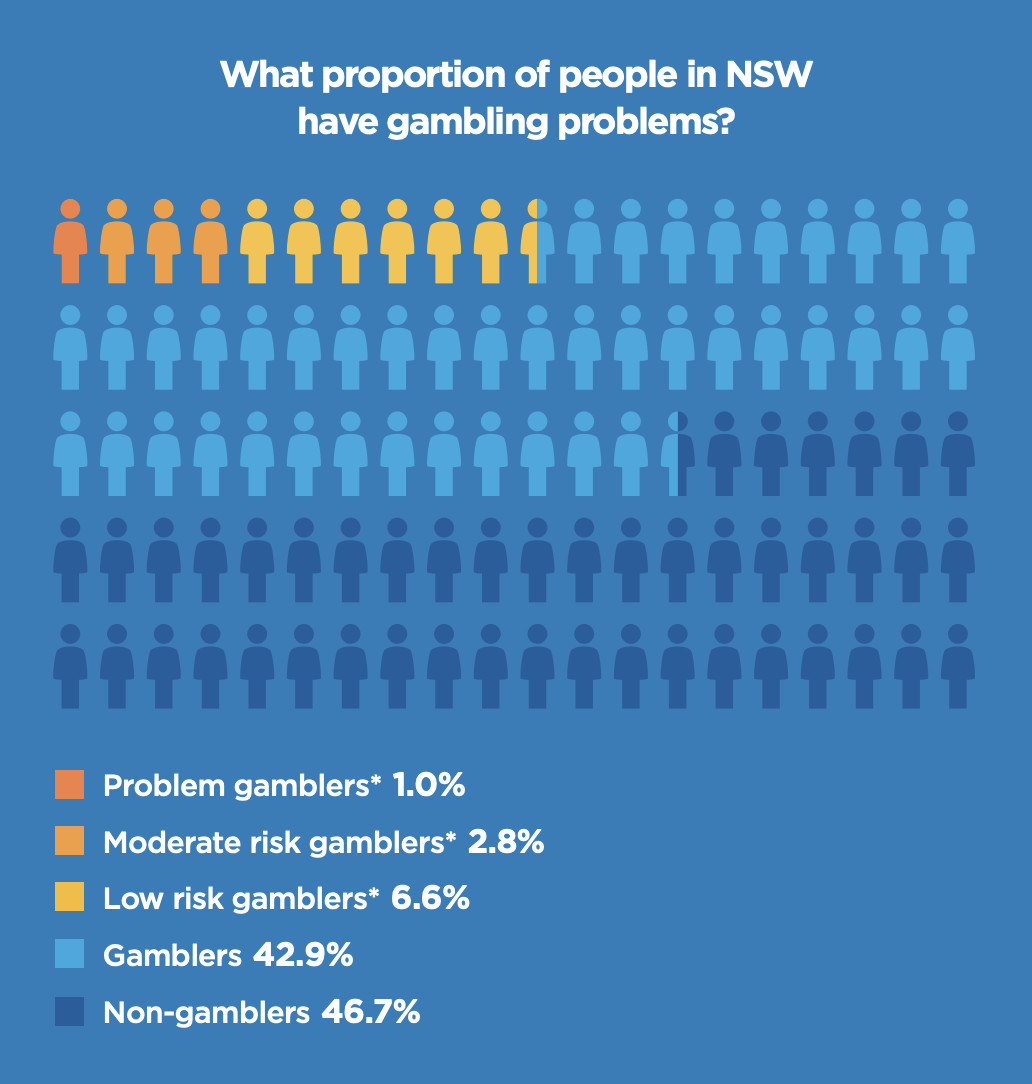 Fact: People who gamble online are twice as likely to have gambling problems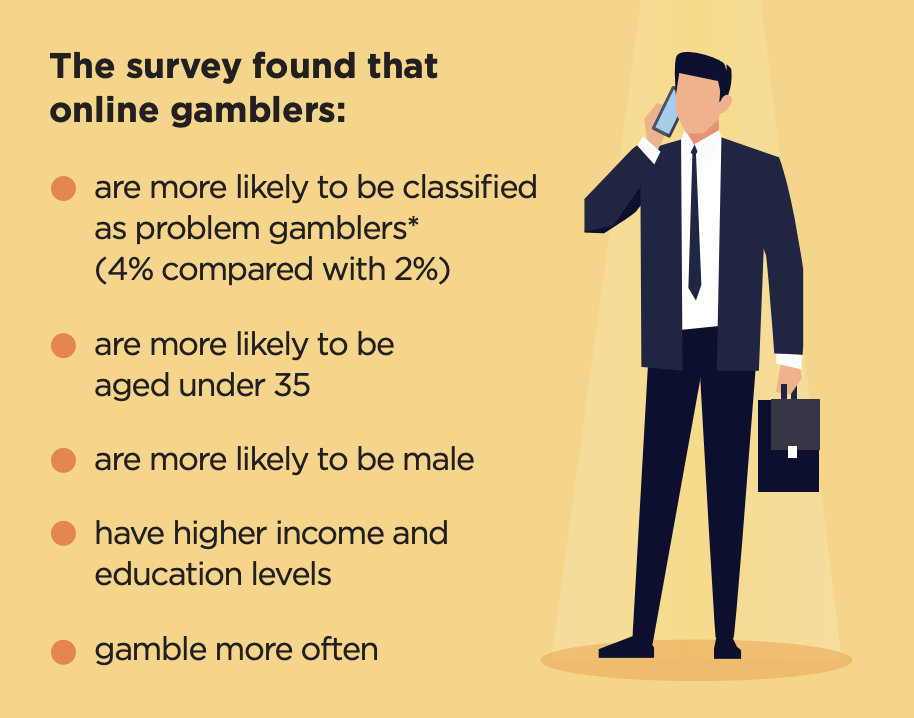 Fact: Almost 20% of gamblers in NSW experience gambling problems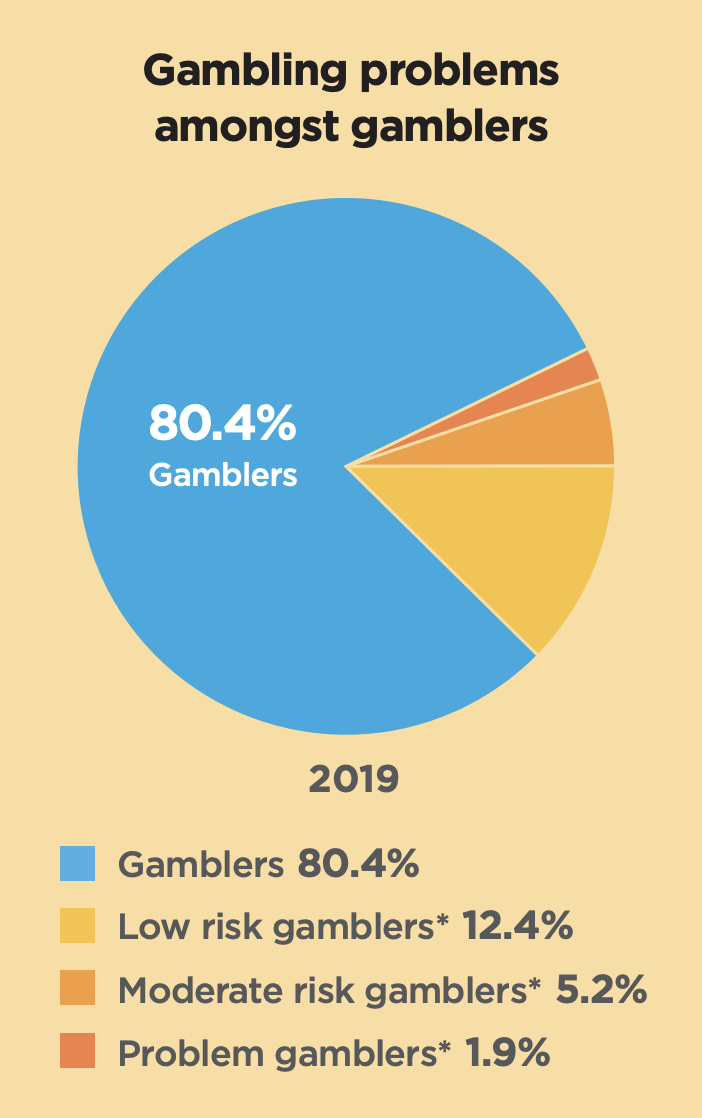 Fact: Some groups are more vulnerable to harms caused by gambling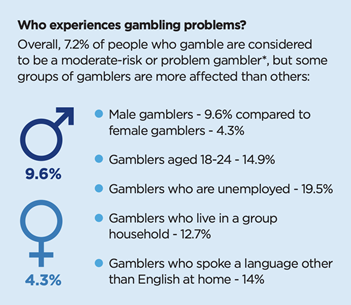 Fact: Lotteries are the most common form of gambling
Fact: People's choice of gambling type changes with age

Fact: Men generally gamble more than women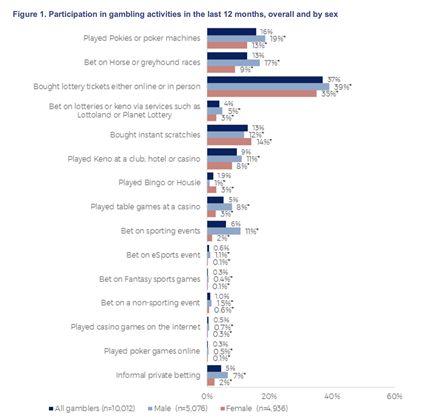 Fact: Pokies present more risk of harm than any other form of gambling
Fact: Gambling harm doesn't just affect the person who gambles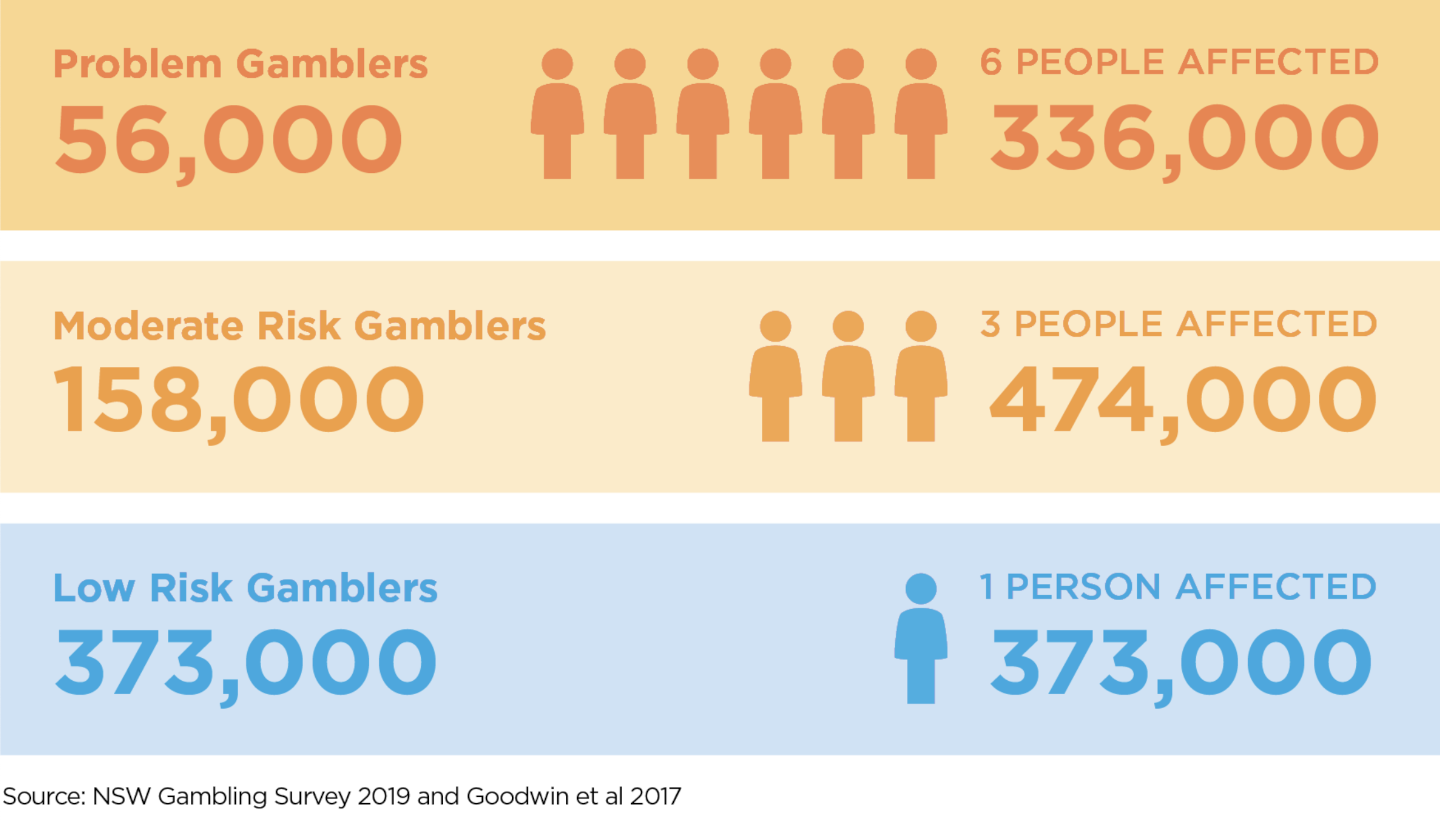 Fact: Certain cohorts are at higher risk of developing gambling problems