Connect with peers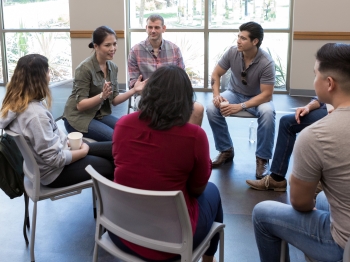 The online forum provides a safe, anonymous peer-to-peer support community.
It's for anyone who wants to change their relationship with gambling – and for their friends and family, too.
Talk with people who share your experience
If you're affected by gambling, you're welcome on the forum. We want to connect everyone with similar experiences, and get you talking. Make friends and connect with peers, keep track of your recovery efforts, be inspired and motivated, share strategies and help others. It's a great way to get support.
What you get when you join the forum
The forum is a core part of the national Gambling Help Online service. It supports a non-threatening community; moderated by its users, and it's designed to support you on your journey.
The forum aims to provide:
solidarity and healing through shared experience and connection with peers
a non-threatening way to access support if you're not ready to access more formal help
additional support if you're currently trying to change – including if you're having formal treatment, and particularly if you're between sessions.