How can I help myself?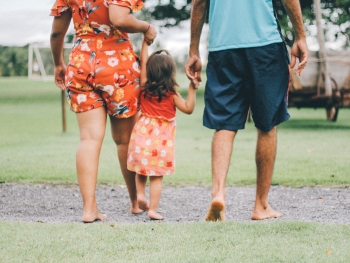 If your life is affected by someone who gambles, we're guessing you feel stressed, preoccupied and maybe even fearful a lot of the time.
It might make you unwell, or get in the way of your relationships with other people. This will make it harder to deal with the situation you're facing.
Your family and friends may be a great source of emotional support and are a great place to start. But free, confidential GambleAware counsellors are here for you too.
Wait – isn't it about the gambler?
Not today. You have your own challenges to deal with. It's important to look after yourself. If you can get help to cope with the situation, you'll be better equipped to safeguard yourself and your family and support your loved one.
Take time out
Plan some fun activities, even if you don't feel like it. These could be outings with friends, regular walks, visits to the cinema or sporting events. It might not seem like something to do during a crisis, but getting your mind off things from time to time can give you strength in the long run. Exercising regularly can also be a powerful way to manage stress.
Don't keep it to yourself
Trying to deal with problems on your own can be a trap. Just like your loved one, you will need support to get through this. Believe it or not, there are people you can reach out to.
Share with family and friends
Family and friends are a great place to go for emotional support. They can lend a sympathetic ear and provide practical assistance. But don't forget that well-intentioned advice from family and friends may not necessarily be the most appropriate in your situation.
Talk to a professional counsellor
You may find you can be more open and honest with someone you don't know personally. Another advantage is that professional counsellors are trained to give you advice and strategies based on what research tells us has worked in similar situations. It's not just their opinion.
For free, confidential advice and support, call GambleAware on 1800 858 858 24/7 or go to I need support. You can even chat online if that would make you feel more comfortable.
I'd prefer an Aboriginal service
As an Aboriginal person, you can get support anywhere in urban or regional NSW through Warruwi Gambling Help.
I need support in my own language
Support is available in over 40 community languages, including 中文 (Mandarin and Cantonese), Tiếng Việt (Vietnamese), عر بى (Arabic) and Italiano (Italian).