Why people gamble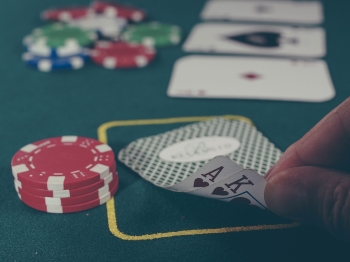 For most Australians, gambling is just recreation, not much different to the games you played growing up.
Who doesn't enjoy winning a prize or praise, even if it doesn't happen every day? There's no question that it can be fun to gamble. It feels good to win, especially if friends are around, and there's excitement in taking a risk when there's even a small chance you'll get lucky. Most people know their limits. But some people develop a problem with gambling and can't walk away.
4 reasons why people love to gamble
It's human nature to feel excited and positive when taking a risk. The anticipation alone creates a natural high, a rush of adrenalin. It's what we look for in fun and entertainment.
People like to switch off from the everyday and be in a completely different world. Whether down at the club, by the track, at the casino or betting online, you can be surrounded
by
different people, different
sounds
and emotions.
It's a chance to feel glamorous
Gambling is often presented as stylish,
sexy
and fashionable. In movies and on TV, characters at the casino are savvy and sophisticated. A day at the races – especially the Melbourne Cup –
is an excuse for
high fashion.
You've been brought up with it
Card games, video games, amusement arcades – they're all part of growing up. Online games often have gambling components. Lott
o
wins are big news. Gambling advertising is part of every sports event. Gambling feels very natural
.