Best-practice guides for gambling venues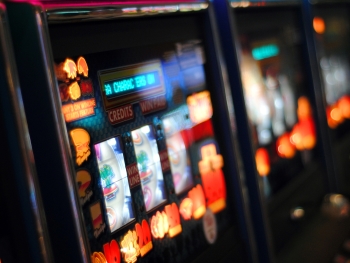 The Responsible Conduct of Gambling Course Handbook contains info to prevent and reduce gambling harm, and there's a best-practice guide for your gambling harm minimisation signage.
Pubs, clubs and casinos in NSW are all regulated when it comes to having gaming facilities on their premises. There are strict minimum requirements all venues must observe. However, by following best-practice principles you can go above and beyond to prevent and reduce gambling harm and ensure your patrons know they can get support if they need it.
Responsible Conduct of Gambling (RCG) Course Handbook
Everyone in your venue who deals with poker machines should have completed their mandatory RCG training to get their NSW RCG Competency Card. They'll be familiar with the RCG Course Handbook. We recommend you download the most current edition and always keep it close by.
Best-practice guide for signage, posters and brochures
Displaying GambleAware material in your venue is mandatory, so you'll be pleased to know that our signage and brochures are designed to be more engaging. When you follow best practice, the new design will work harder to help you support your patrons in the best way you can.
Display posters in the language your patrons speak
All posters are translated into a range of languages. So, in addition to the mandatory English signs, you can display signs so everyone can understand the message, and know they can seek help if they need it.
Languages currently available are Simplified Chinese, Traditional Chinese, Vietnamese, Arabic, Korean, Greek, Italian, Spanish, Thai, Macedonian, Hindi and Nepali.
Display posters where they'll have the most impact
Display posters in additional strategic locations, especially thoroughfares and areas where people are likely to queue or remain for longer times. These could include corridors, smoking areas, bathrooms and other discreet areas.
Rotate posters to keep them fresh
Don't let posters become wallpaper. There are multiple versions you can display, so you can rotate and replace them whenever you like. Small changes make it more likely that your posters will be noticed.
Use the GambleAware self-exclusion poster template
Check out the A4 "Need a break from gambling?‌" poster. It lets your patrons know it's easy to self-exclude or ban themselves from gambling at your venue, and has blank space where you can add a local counselling service's contact details.
Interested in funding or a grant for a project of your own?