What pubs, clubs and casinos can do to minimise harm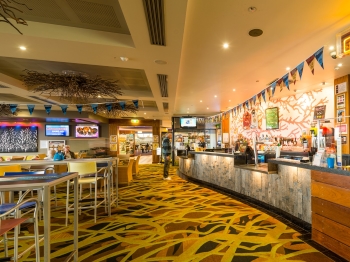 We can suggest lots of strategies beyond your minimum legislative requirements that your venue can adopt to prevent and reduce gambling harm.
There are two layers to how your venue can contribute to supporting patrons who may have issues with gambling and to promote responsible gambling. One is for management to articulate principles and measures around gambling and how it affects patrons, and stick to them. This may include a commitment to reaching out into the community. The second is for staff to understand their own important, positive role.
How managers can go above and beyond
Every venue and every community is different – there's no one-size-fits-all strategy for managers and licensees to have in place. We've come up with suggestions that might help you. They're a good place to start if you're committed to reducing gambling harm and demonstrating your commitment to the wellbeing of your patrons and your community.
How staff can recognise risky behaviour and respond
Staff are on the frontline. They deal directly with patrons every day. Make sure they're empowered to recognise the signs of risky gambling behaviour‌, are clear on your venues policies and procedures, and know when to step in.
Be part of something bigger: GambleAware Week
GambleAware Week is an annual campaign to promote awareness of gambling and gambling-related harm across NSW. Your venue can get involved by hosting an event or using promotional materials like posters, social media and media releases we create for the week. It's a great way to show your commitment to responsible gambling and support your community. Sign up for monthly updates on news and events – including the next GambleAware Week – in our monthly eNews.
Interested in funding or a grant for a project of your own?