Free classroom resources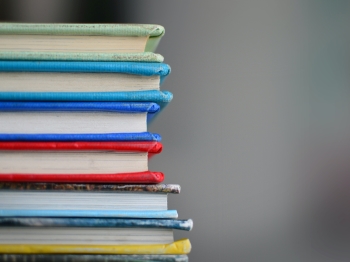 You can access materials focusing on gambling prevention designed especially for kids who are still at school. Equip students to make sensible choices.
We can help you open the conversation with young people in your classroom with a range of free materials that have been produced with education professionals.
Research shows discussing gambling harm in schools is a powerful tool
In 2020, we commissioned a literature review and teacher survey to see how gambling harm prevention could be implemented in NSW schools.*
Teachers are important for any school-based prevention program.
School programs which include a parent element are more likely to be successful.
School-based programs are more likely to lead to knowledge, awareness and attitude change than behaviour change.
Any program should look at the convergence of gaming and gambling.
These are all things to consider for your own school's program.
* Elliott B and Le Guyader F (2020) Office Of Responsible Gambling Whole School Approach Literature Review, IPSOS. Commissioned by the NSW Responsible Gambling Fund.
Talking With Teens About Gambling
NSW's latest research on gambling and young people
If kids are up for a deeper discussion, you might want to share the NSW Youth Gambling Study 2020.
Do they see themselves represented in it? You can access the full 279-page report or a 15-page summary if you prefer, and infographic snapshots you could use as handouts.
Life Ready
GambleAware supported the Department of Education to develop four gambling related resources for the Life Ready course. This supports year 11 and 12 students to prepare for life after school. The four resources can be found under the Drugs and alcohol- teacher delivery section.
Kid-friendly support services
Even if they don't approach you directly, some of your students might need someone to talk to confidentially about gambling-related issues – for themselves, a friend or a family member. Make sure they know there's a range of kid-friendly online, over-the-phone and face-to-face resources where they can get the support they need.
Interested in funding or a grant for a project of your own?