Navigating the legal sector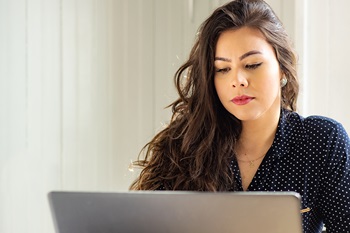 Gambling is highly regulated in Australia, and excessive gambling can lead to significant harm both for the gambler and those around them such as family and friends. As a counsellor, you should let clients know that gambling providers:
do not owe clients a general duty of care
do not need to compensate clients for their financial loss
Familiarity with the regulatory framework that applies to gambling in NSW can help you understand the legal measures designed to limit gambling harm. In particular, we recommend that you familiarise yourself with the gaming machine harm minimisation policy.
Court reports
When someone is found guilty of committing a crime, a counsellor court report provides important information that is later taken into consideration by a magistrate or judge when deciding upon a sentence for the offender.
A court report is usually written in response to a request from the client's lawyer. Not all counselling services provide court reports, so you should check your service's policy before committing to providing a report for a client.
Court reports and expert opinions
Some court reports include an expert opinion on whether the offender meets the necessary criteria for diagnosis of a recognised psychiatric or medical condition. Gambling has been recognised as an addiction by the Australian Government and a disorder according to the DSM-5. Diagnosis should only be undertaken by a qualified professional, such as a psychologist, psychiatrist or doctor.
A gambling counsellor is not required to provide a diagnosis as part of a court report, but may state that a particular gambling screening test, such as the PGSI was carried out along with the results.
What should a court report include?
An expert witness is not an advocate for their client in the court case. When they write a court report, they must do so impartially and only discuss matters relating to their expertise.
The expert witness must follow the Expert Witness Code of Conduct, and their report should include, at a minimum:
the dates when counselling took place
how the client engaged with the counselling process
any tests administered and the results
the outcomes from counselling
The NSW Law Society has a helpful guide on expert witnesses (PDF, 0.7MB).
The Expert Witness Code of Conduct applies to any expert witness engaged or appointed to:
provide evidence in an expert's report to be used in proceedings
give opinion evidence in proceedings or proposed proceedings
Subpoenas
Subpoenas are court-ordered demands for information, attendance at court or documents relating to an issue or client. Courts base their decisions on the evidence brought to them by the people involved in the case, including information or evidence provided through a subpoena from a third party such as a counsellor. Receiving a subpoena for the first time can be intimidating, especially when you are being asked to provide evidence of your client's counselling activities.
If you have received a subpoena request for a client's records to assist at a court proceeding, you may also be asked to attend court and provide evidence at the same time. It is essential that you don't ignore a subpoena. Failure to act could result in you being charged with contempt of court, a criminal charge.
Legal Aid NSW has a useful guide on what you need to consider before responding to a subpoena.