Supporting clients facing legal issues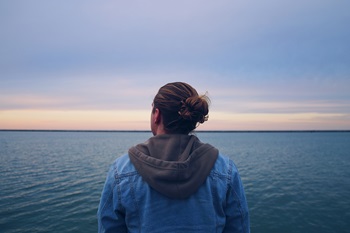 Sometimes, an individual can be tempted to resort to illegal actions to fund their gambling or for an easy way out of debt, such as theft or fraud. If they choose to turn to these actions, there can be serious legal consequences for them and their families. On top of dealing with gambling losses, legal issues often cause relationship problems, financial stress and work-related difficulties.
If your client is facing legal issues, they should be encouraged to seek legal help as part of their rehabilitation. Clients who are charged with a criminal offence may also receive a lighter sentence if they are undertaking gambling counselling at the same time.
Clients with financial problems should be referred to a GambleAware financial counsellor, who can help them.
Helping family members affected by gambling
If your client is a family member of someone who gambles, they may need help protecting their finances or assets.
If their finances are being affected, you should advise them to see a financial counsellor. A financial counsellor can help them explore ways to protect their family's finances.
If the person who gambles is already seeing a financial counsellor, for peace of mind and confidentiality, the family member should seek advice from an independent financial counsellor.
Asset-protection for family members
There are some other asset protection measures which family members can consider depending on their situation. These include maintaining a current will, and for clients who are struggling to make decisions for themselves, appointing an enduring power of attorney or enduring guardian.
Your client can engage the NSW Trustee and Guardian or a private practice lawyer to perform these services. Engaging a private practice lawyer will usually cost more.
NSW Trustee and Guardian services
What to do if a client reveals a serious crime to you
Sometimes a client may reveal information about crimes to you during therapeutic counselling. If a client reveals information about an offence that has a maximum penalty of 5 or more years imprisonment (a serious indictable offence) you may need to report it to the authorities.
Concealing a serious indictable offence
You should know that it is an offence under section 316 of the Crimes Act 1900 (NSW) to conceal information that might help authorities apprehend the offender of a serious indictable offence.
However, there are some situations where you can be excused for not bringing the information to the police. These situations include if the information relates to a sexual offence or if a domestic violence offence has occurred and the victim does not wish for the information to be reported to the police or other related authorities.
Restrictions on prosecutions against counsellors
There are restrictions on prosecutions for concealing a serious indictable offence.
If someone in one of the following occupations received the information about the offence while doing their job, a prosecution can't commence without the approval of the Director of Public Prosecutions:
counsellors who treat people for emotional or psychological conditions
social workers or support workers for victims of crime
legal practitioners
medical practitioners, including psychologists and nurses
An arbitrator or mediator
a researcher for professional or academic purposes
In practice, counsellors don't often make such reports, as clients rarely provide enough detail to be of assistance to police.
If you think you need to seek legal advice about how this law applies to your situation, you can contact Legal Aid NSW.