Online gambling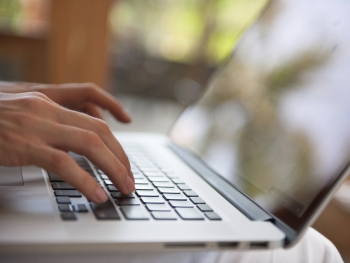 While websites and apps for some types of gambling are legal in NSW and Australia, it can still be easy to lose track and lose more than you can afford.
Gambling online includes Lotto, Powerball and lottery tickets, and placing wagers on racing and sports. For lotteries, online services are provided by NSW Lotteries and Tatts. For placing bets on racing and sports, online providers include TAB, Ladbrokes, neds, Sportsbet, Unibet and bet365.
These services are regulated under Australian law. And they all have tools you can use to help control how much you spend on gambling.
On the other hand, casino-style games and live sports wagering are not legal in Australia, even if you can access them on overseas websites. Make sure you understand the additional risks of gambling on overseas websites. It's risky, it's illegal, and it's important to know how to protect yourself.
How to check if the website is legal
Your first step. It's easy to check if the gambling operator is legal in Australia on the Australian Communications and Media Authority (ACMA) website. If you don't find its name on the register of licensed interactive gambling providers, then you know it's operating illegally. That could spell big risks for you.
If the gambling operator is based outside Australia, find out about gambling on overseas websites.
Some ways to stay grounded online
Read the terms and conditions
Before you respond to
ads and
offers
,
read the terms and conditions of your bet
.
B
e
ware
of betting on novelties
– say,
the weather.
Opt out of notifications and promotions
Notifications and promotions may
lead
you to bet more than you plan
ned. If you say no to getting
marketing emails and messages
, you may
avoid decisions you might later regret.
Contact
the
gambling provider or follow the responsible
-
gambling links on the website.
Use the tools on the websites and apps
They
all
have features to help you
set limits on your spending, including
the maximum
you can deposit to your account,
the
minimum time between
making
deposits
and how much you can
wager
.
Opt out of notifications and promotions
Get your bank to help by providing you with spending trackers on banking apps and activity statements, or let you set transaction limits.
You can always take a break, or walk away for good
There's no harm in exploring your options to take a break or block yourself from gambling online.
If you need to give yourself a breather, you can deactivate your online account. It's up to you whether it's for days, weeks or months. But if your gambling has got out of hand, you might choose to self-exclude permanently. This means you can withdraw any of your remaining balance, but you won't be able to reopen the account, place any bets or deposit any more money.
Remember, you can also ban yourself from casinos, clubs, pubs and the TAB.