Reclaim the Game – Basketball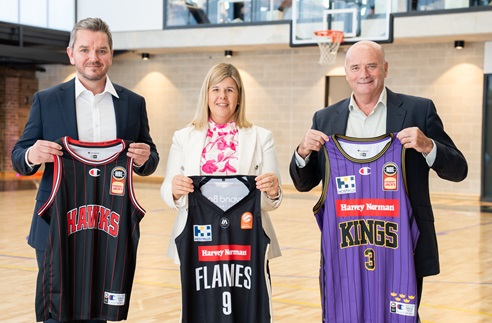 The Illawarra Hawks, Sydney Kings and Sydney Flames have partnered with Reclaim the Game. They've all said no to sports betting sponsorship and advertising, providing their fans with a more family friendly experience at home games. Their fans welcome this decision:
• 87% of Kings and Flames fans believe there is too much gambling advertising.
• 87% of Kings and Flames fans believe sports betting advertising makes gambling a normal part of sports.
Illawarra Hawks General Manager Sam Attrill said the Reclaim the Game partnership will play a meaningful role in educating the community about sports betting and gambling risks.

"We look forward to welcoming our members, fans, and partners to WIN Entertainment Centre this season to enjoy the excitement of Hawks basketball with family and friends without the distraction of betting." Mr Attrill said.

Sydney Kings and Sydney Flames Chairman Paul Smith said the clubs are doing their part to promote responsible behaviour towards gambling.

"It is our fundamental duty to support the well-being of players, community and sports integrity." Mr Smith said.