Reclaim the Game
Sports-betting promotion is part of most sports. We think you should be able to love sport without betting, and without betting ads getting in the way.
Campaign overview
The Office of Responsible Gambling launched Reclaim the Game in 2020. Sporting partnerships are a key initiative in the Office's Strategic Plan 2018–2021 to prevent and reduce gambling-related harm. The aim of partnering with big sporting teams is to get their support to address the normalisation of sports betting and raise awareness of gambling harm.
As part of the partnership, the teams will not accept any sports betting sponsorship or promotional agreements. Supporters and local communities can enjoy sports without betting, and staff, players and fans can be educated about gambling risks.
Our current Reclaim the Game partners are Cricket NSW, Western Sydney Wanderers, the Sydney Swans and Macarthur FC.
Key message
Reclaim the game. Be gamble aware.
Why reclaiming the game is important
While most forms of gambling are declining, online betting is increasing. With smartphones and online accounts, sports betting is now at everyone's fingertips, 24/7. The NSW Gambling Survey 2019 found that one in 20 adults bet on sports. In 2017–18, $177.69 million was spent on sports betting – a 60% increase over 5 years.
It's not surprising that online sports betting has grown so rapidly. Over $270 million was spent on gambling advertising in Australia in 2018. Sports-betting promotion is ever present in sport – through TV ads, in-stadium signage, sponsorship deals and online promotion.
That's why we're working with sporting codes and teams to Reclaim the Game and get back to what sport is meant to be about.
Cricket NSW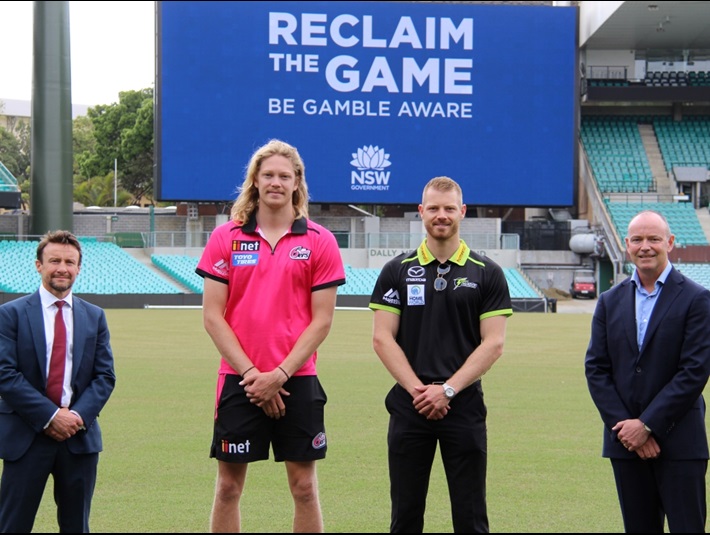 Left to right: John Dalzell, Chair Responsible Gambling Trust; Mickey Edwards, Sydney Sixers; Nathan McAndrew, Sydney Thunder; Lee Germon, CEO Cricket NSW.
Cricket NSW was our first Reclaim the Game partner.
We're supporting Cricket NSW in its efforts to provide a family-friendly sporting experience at the Big Bash League, free of sports betting advertising and sponsorship, and to educate staff and players about the need to be gamble aware.
Cricket NSW has led the field with its stand on sports betting advertising and sponsorship, and players from the NSW Blues, the NSW Breakers, the Sydney Sixers, and the Sydney Thunder men's and women's teams are excited to make a positive contribution to the community's attitudes towards sport and sports betting.
Western Sydney Wanderers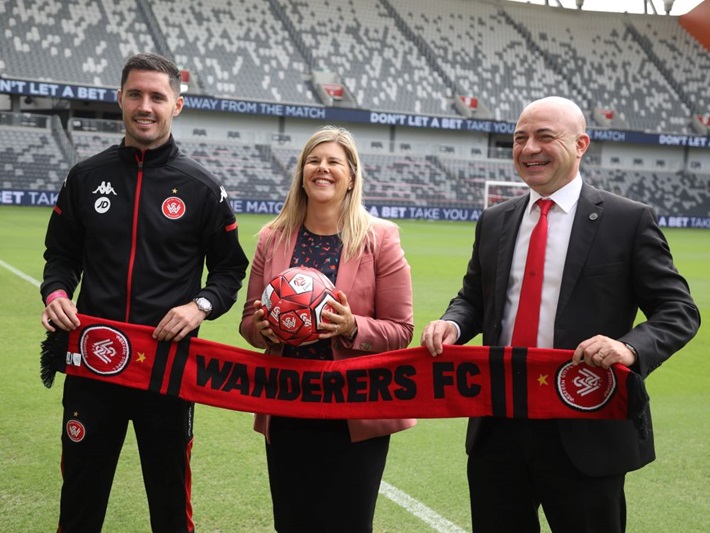 Left to right: Dylan McGowan, Captain Western Sydney Wanderers; Natalie Wright, Director Office of Responsible Gambling; John Tsatsimas, CEO Western Sydney Wanderers.
Western Sydney Wanderers was the first A-League club to partner in the Reclaim the Game program.
Sydney Swans
Left to right: Natalie Wright, Director Office of Responsible Gambling; Tom Harley, CEO Sydney Swans.
Veteran AFL club the Sydney Swans was the first AFL club to partner in Reclaim the Game. The club is committed to not having wagering sponsors so that the fans can enjoy the match free of betting advertising.
Macarthur FC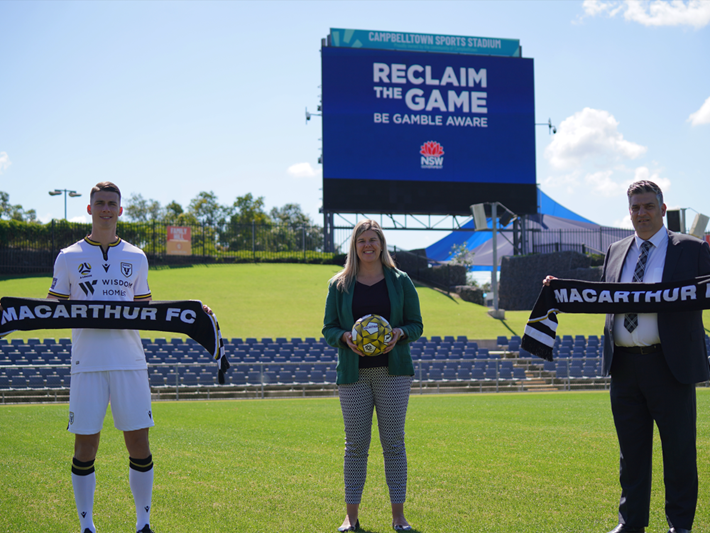 Left to right: Jake McGing, Defender; Natalie Wright, Director Office of Responsible Gambling; Gino Marra, Chairman Macarthur FC.
A-League club Macarthur FC stepped up in its first season to promote community wellbeing. The Reclaim the Game partnership supports the club in its effort to promote an active, healthy lifestyle to the Macarthur and South West region, and provide a more family-friendly sporting experience in home games at Campbelltown Sports Stadium.
Interested in funding or a grant for a project of your own?