Reclaim the Game – Rugby League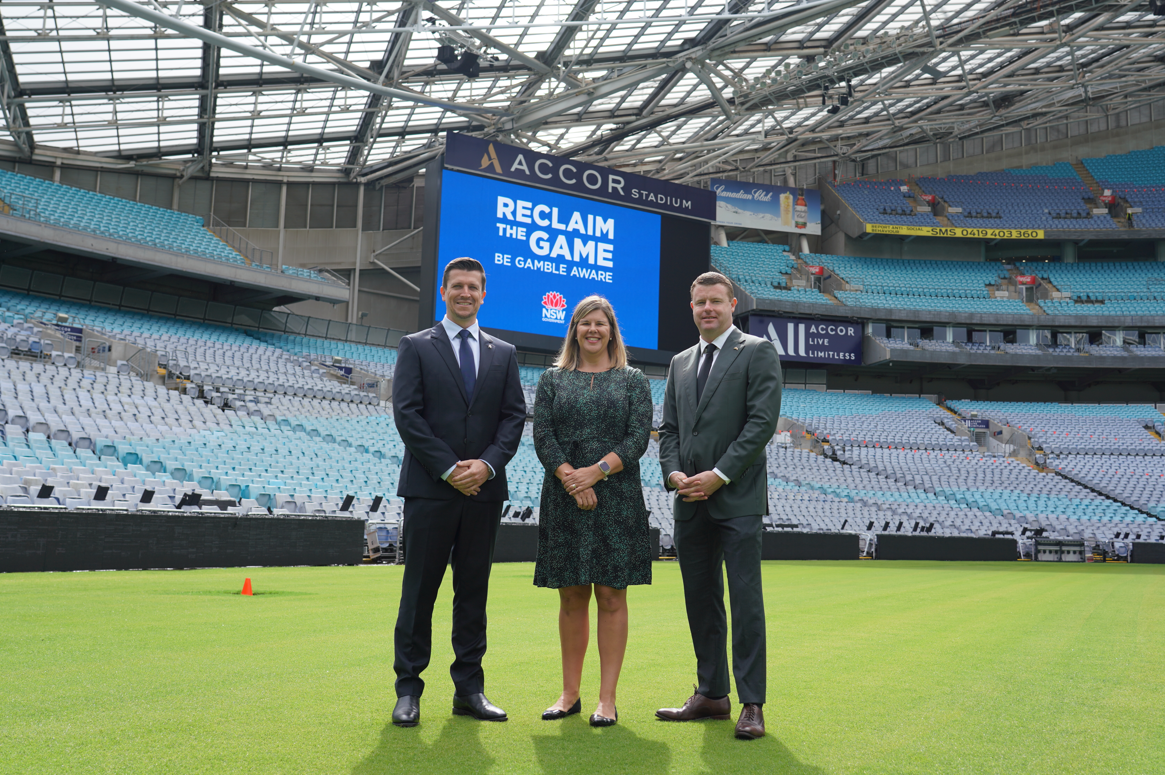 Photo from the partnership launch in March 2022. Left to right, Aaron Warburton, CEO Canterbury-Bankstown Bulldogs, Natalie Wright, Director Office of Responsible Gambling, Blake Solly, CEO South Sydney Rabbitohs


The Canterbury-Bankstown Bulldogs and South Sydney Rabbitohs have taken a stance against sports betting sponsorship and advertising by partnering with Reclaim the Game.
Their fans support the move:
82% of Bulldogs fans and 78% of Rabbitohs fans agree there is too much gambling advertising.
85% of Bulldogs fans and 80% of Rabbitohs fans believe children and young people are exposed to too much gambling advertising.
Aaron Warburton, CEO of the Canterbury-Bankstown Bulldogs was pleased to support the initiative: "The contest, the rivalries, the skill, and the personalities within our game drive millions of viewers across the country to tune in. Rugby League is one of the most entertaining sporting experiences on offer.
At Bulldogs home matches, we are extremely proud to be reclaiming the game for our Members and Fans. We believe that you should be able to watch and enjoy our great game with your friends and families without the constant advertising from sports betting companies."
Blake Solly, CEO of the South Sydney Rabbitohs said "Our community plays such a big role in our Club, and we felt that this is a campaign we can support to reduce community exposure to sports betting advertising.

"Research shows that there are long term effects on families when sports betting cause gambling harm in the community, and we feel the Reclaim the Game message is a positive for the fans and families that support our Club and our sport.

"We hope that we play a style of football that can entertain everyone in the family without feeling like they need to bet on the game to enjoy it.

"Reclaim the Game is all about that message, and we're happy to support them and their desire to effect cultural change around sports gambling advertising."