I need help with employment issues
Work and gambling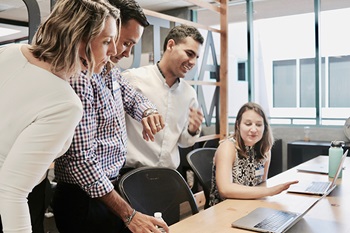 Gambling can sometimes entice you to do the wrong thing at work. You might decide to take money from work in order to gamble or get in trouble for gambling whilst at work.
If you feel gambling is negatively impacting your work or employment, we recommend you speak to a GambleAware counsellor on 1800 858 858. Support is free and confidential, and a counsellor is not required to report your gambling to your employer.
Protections for unfair dismissal
If you have been dismissed from work, there is the possibility that the dismissal was unfair or in breach of general protections under the law.
Unfair dismissal is when you are dismissed from your job and the dismissal is harsh, unjust or unreasonable. Circumstances for unfair dismissal might include the reason or the way you were dismissed.
Employees have general protections under the law, including the right to enquire or complain about pay or workplace conditions, be absent when you are sick or getting involved in union activities. It is also unlawful for an employee to be dismissed as a result of discrimination.
If you feel that these might apply to you, we recommend you seek legal advice and consider an appeal to the Fair Work Commission.