What are my consumer rights?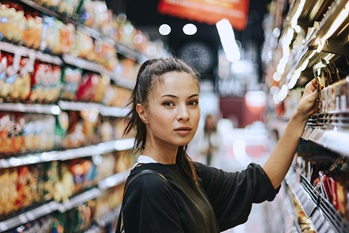 Gambling in NSW is covered by laws to protect players, and consumers of gambling services have certain rights. This includes protection from misleading and deceptive conduct by a gambling operator, limits on what actions a debt collector can take and restrictions on advertising.
Pubs,clubs and casinos are strictly regulated, and must ensure that minors can't gamble, that credit, alcohol or other inducements to gamble are not offered and enforce limits around prize payouts for example.
Online wagering operators must not offer credit to gamble or send marketing materials to you if you do not have an account with them.
If you feel that these requirements have not been upheld, you should contact the venue management or wagering operator to make a complaint in the first instance. If you are still dissatisfied, you can make a complaint to Liquor & Gaming NSW or seek legal advice for further assistance.
Understanding your consumer rights
Under the Australian Consumer Law (ACL), your rights as a consumer of gambling services include protection against unfair contract terms, unfair business practices, product safety and more. There are also specific also rules that apply to gambling services:
If you believe your rights have been breached, you can make a complaint about the breach, speak to a GambleAware counsellor to discuss your options or seek independent legal advice.
Making a complaint
Liquor & Gaming NSW regulates gambling venues in NSW. Complaints about a breach of gaming or wagering laws by a NSW casino, club, pub or the TAB agencies can be reported to Liquor & Gaming NSW using the online feedback form.
Online wagering operators are licensed in different states and territories across Australia and complaints are to be directed to the authority where the operator is located. The Australian Communications and Media Authority (ACMA) maintains a register of licensed online operators and who to contact with a complaint.
Reporting overseas gambling services
Overseas gambling websites with online casino games and slot machines using real money are illegal in Australia. These sites are extremely risky to use and you should be aware that people who use them have very few or no consumer protection rights at all.
Legal online operators are regulated in Australia by ACMA. It's important to remember that just because a gambling website looks Australian doesn't mean it's legal in Australia.