I need help with family law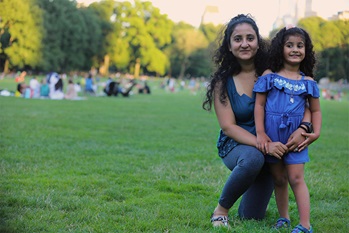 Sometimes when a family member experiences gambling harm, their stress and financial issues may also cause tension for family members. Below you will find supportive information and resources to deal with a gambler in the family, protect loved ones and manage property and finances during these difficult times.
If you're affected by someone else's gambling
If a family member or friend's gambling negatively impacts you, it's important to seek help and protect your own wellbeing.
Gambling and relationship breakdowns
Along with causing financial issues, gambling can also affect a family member's physical and mental health. During this stressful time, relationships can be impaired, and the build-up of these unhealthy experiences can sometimes lead to relationship breakdowns.
If you are experiencing relationship difficulties because of gambling, you can always speak to a GambleAware counsellor on 1800 858 858. It's a free, confidential support service that can be accessed in a way that suits you.
If the relationship can't be saved, then a relationship counsellor could help you and your partner make decisions about children, division of property and other important matters. GambleAware counsellors can help you or you can call Relationships Australia NSW on 1300 364 277 to speak to someone confidentially about your relationship.
Domestic violence
If you are experiencing domestic violence, you can apply for an Apprehended Domestic Violence Order (ADVO). An ADVO works by listing things that the defendant must not do. Examples include not assaulting, no threatening, no harassing or intimidating the protected person.
You can seek help from the police to apply for an ADVO on your behalf or apply for an ADVO through the local court. For further support, call the NSW Domestic Violence Line on 1800 65 64 63.
Separation and divorce
Separation occurs when a couple decide to end their relationship. Separation can occur if either one of the couple tells the other they want to separate and the couple's relationship changes, for example they no longer sleep together or live separate lives.
When finances are tight or children need to be looked after, it is common for separated couples to continue to live in the same property. During this time, you may need to notify Centrelink of your separation if it affects payments you or your partner receive.
After a legally married couple has been separated for a minimum of 1 year, one or both of them may apply for divorce.
Arrangements for children following separation
The safety and wellbeing of children is an important concern before, during and after family separation. If you have concerns about your child's safety or for yourself, it is important that you let someone know immediately. You can speak to a trusted family member, friend or call Triple Zero (000) in case of an emergency.
If you need help agreeing to arrangements for your children, a Family Dispute Resolution practitioner can help parents make a parenting plan.
Child support
When it comes to child support, parents and legal guardians of children can make their own arrangements for child support payments. However, if you are having trouble working out how much you owe or should receive, you can apply to Services Australia for an assessment of child support payable.
If you have received an administrative assessment you should not sign a parenting order or parenting plan until you ask Services Australia what effect it may have on your assessment.
Services Australia encourages parents to arrange payment of child support privately. However, they will take responsibility for collection of child support if the payee receives a means-tested Centrelink benefit, or if the payer does not have a good payment record.
Property settlement
If you and your partner are going through a difficult time and think you may need help dividing property or protecting assets. Here you can read related information and resources.
Helpful family law resources