Information about going to court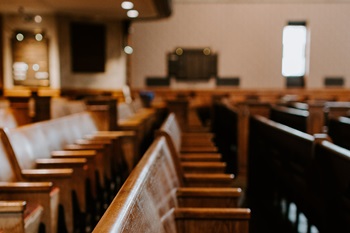 As the defendant, receiving a summons to attend court is the first step in your legal journey. Prior to attending court, we advise that you secure a lawyer as they will assist you with preparing the evidence you'll need to defend yourself.
If you don't have a lawyer, Legal Aid NSW has lawyers at courts and tribunals across the state. Learn more about how Legal Aid can help you in court
Anyone can approach a Legal Aid duty lawyer for assistance at court. However, duty lawyers can only provide you with limited help on the day of your court case. If your matter is more complicated, the duty lawyer may be able to help you get an adjournment (put off your matter to a later date) so that you have a chance to get legal advice or representation.
You can find more information about lawyers and free legal services on our page I need help finding a lawyer.
On the day of court, remember to arrive at least 30 minutes early. Bring along your summons letter and any other documents or evidence relevant to your case.
After going through security checks, a court registrar will be able to help you:
find your way to the court room
direct you to the police prosecutor or person that request you provide evidence
assist you in finding court services.
It is part of court protocol to stand up when the judicial officer enters and leaves the courtroom. Additionally, when responding to the judicial officer, it is also court protocol to be standing up and addressing them as sir, madam or your honour.
If you are going to court to provide evidence in a criminal trial, you would have already made a statement to the police and received a subpoena requiring you to attend the NSW District Court or NSW Supreme Court to answer questions about your statement.
There can often be a long period of time between the date of your police statement and having to provide evidence at court. It is useful to refer to your police statement prior to attending court, so that your story and evidence is consistent.
During this time, police will need to study the defendant's statements, their court responses and the prosecutor's claims. Witnesses or other people involved may also need to make a statement or provide physical evidence for police to conduct a thorough investigation.
Conferences are an opportunity to speak to the prosecution team. If you happen to be a witness in a criminal matter, a social worker or a police informant may need to speak to you about the case, to gather further information. This meeting is called a 'conference'.
Committal mention hearing
This administrative hearing at a Magistrates' Court, is conducted to identify if the evidence provided by the prosecution team is sufficient for a trial. At this point, the accused may choose to plead guilty or not guilty.
A trial is the main court hearing and is held before a judge jury. The purpose of the trial is for the defendant and the prosecutor to present all relevant information and evidence to the jury, who will later decide if the person accused is guilty or not guilty.
At a plea hearing, the prosecution and the defence have one final opportunity to present any last relevant information before the judge makes a decision on sentencing.
After weighing up the crime of the offender against the impact of the crime on the victim/s and the damage caused, the judge will announce the sentence. The sentencing hearing may take place on the same day as the plea hearing or on a later date decided by the judge.
The offender's sentence may be as small as a fine, community service and or drug and alcohol counselling. Larger sentences may significantly impact on the guilty party's life, such as imprisonment for days, months or even years.